MEET NICOLA
Hi my name is Nicola Johnson, I am an International Hair & Makeup Artist based in Sydney. I'm currently taking bookings for the Sydney wedding season & also for 2022.
I consider myeslf one of Sydney's most accomplished makeup artists & hair stylists. With over 16 years experience in the industry I have become a favourite among Sydney brides, I combine my makeup & hair skills with extensive skin care knowledge to create modern, timeless, long lasting bridal looks.
As well as my passion for bridal makeup I also work in the fashion & advertising world working on fashion campaigns & with celebrities . I have had work published in Magazines such as Elle, Grazia, Gritty Pretty, Cosmo & The Australian Woman's weekly, to name a few. My Fashion & Editorial work can be seen here Sydney Makeup Artist
My bridal work has been published in magazines such as OK! Horray! Brides Uk, love my dress & also had numerous weddings featured on Bridal Blog The Lane.
Get in touch today for a quote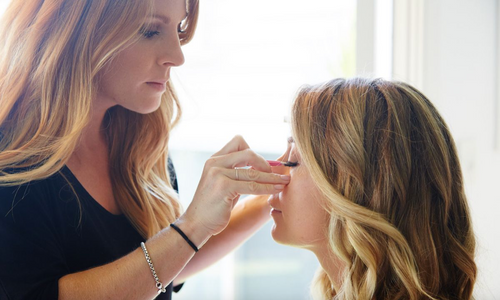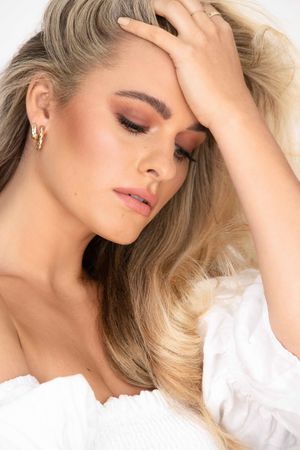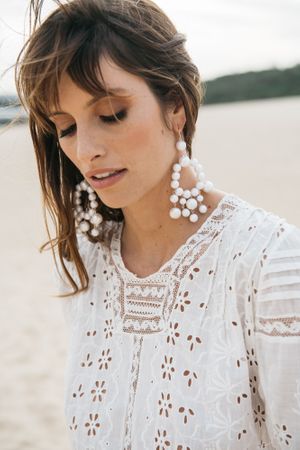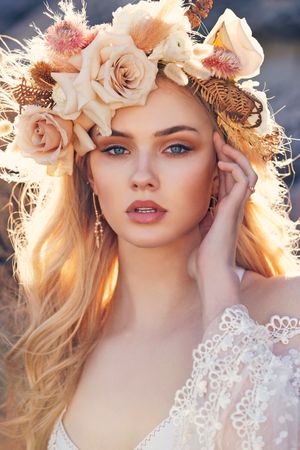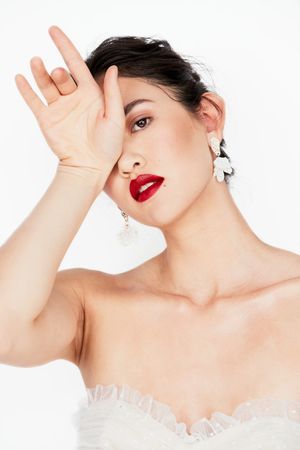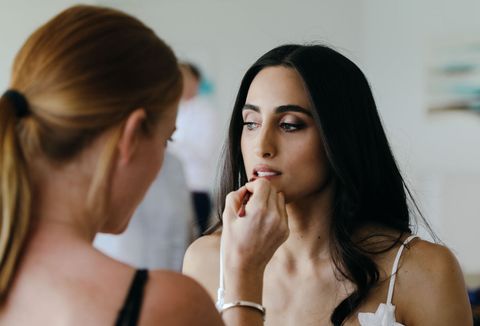 I'm obsessed with bridal makeup, I love creating looks for brides and seeing how happy & confident it makes them. Most Brides worry that they won't look like themselves on their wedding day, or their fiancee won't recognise them. I take away that stress - I believe you should be a polished version of yourself, so whether you go for a natural makeup look or something a bit more dramatic. Your chosen look will fill you with confidence & enhance your best features. Always radiant, always flawless & aways you!
I use specific techniques to create long lasting, waterproof makeup that not only looks incredible to the photographers lens but also up close in person. I also custom blend individual lashes to suit your unique eye shape.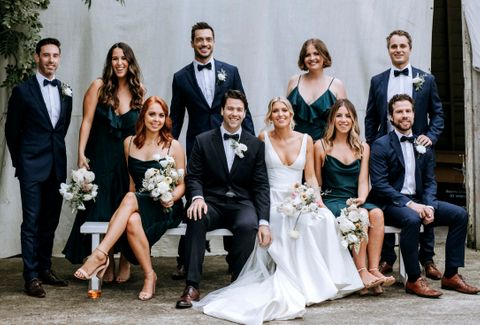 You chose them for a reason, they deserve to look fabulous, so your amazing bridal party receive the same star treatment as you do. From bridesmaids, flower girls to mother of the bride; each look is tailor-made to enhance their features & compliment their individual skin tone & colourings. I'll create individual hair & makeup looks for each bridesmaid so they will feel just as confident as you.
Lashes are all custom blended to suit an array of eye & face shapes. I will create fresh, modern looks for the mothers of the bride with a light hand using special techniques and specialist products to enhance more mature skin types, blending super fine lashes if required for those who wear glasses.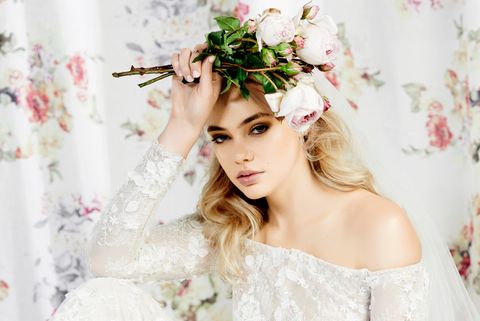 As well as creating looks for brides on their wedding day I also work in the fashion & advertising world. Shooting with magazines, in TV & working with celebrities. This portfolio features bridal photoshoots published in magazines such as OK! magazine, Horray! & Bride magazine. Working along side talented photographers & fashion stylists to create stunning bridal inspiration for all upcoming brides. As a celebrity & fashion Makeup artist I have also had work published in Magazines such as Elle, Gritty Pretty, Cosmo & The Australian Womans weekly magazine. Fashion & Editorial work can be seen here Sydney Makeup Artist